Privacy Policy
Privacy & Cookies

When you place an order on our website, our checkout pages are 100% secure and safe and handled on encrypted (padlocked) pages to protect your personal details (see the green https locked symbol at the top of your browser when on any of our pages).

We are PCI DSS certified compliant and as such, we do not have access to nor store credit / debit card details or any other payment details. The only data that is sent to us is information detailing the items you have purchased, the payment method you selected and your personal details eg name, address, email address, telephone number etc, which is solely used to process and dispatch your order.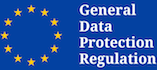 We comply with the GDPR (General Data Protection Regulations) by providing you with information on how we collect, use and protect your personal data.
When you place an order on our website, we collect personal details that you provide via checkout eg name, address, email address, telephone number, for the sole purpose of processing your order and dispatching your item(s).

We do not disclose nor do we share any of your personal data with third parties (other than shipping companies to deliver your order eg Royal Mail, couriers, international postal services) nor do we use or export any of your personal information for marketing purposes.

Your email address is solely used for sending you electronic information regarding your order eg order in progress, order confirmation email, dispatch email, tracking email, feedback email

.

If you use a featured service on our website eg "email alert for back in stock" and provide your email address,, we auto-generate an email to you when the item has been placed back in stock. Your email address is not used for any other purpose.

If you contact us electronically via our contact page or our business email address to ask a question, we will use the email address you have provided to reply back to you. Your email address is not used for any other purpose.

Personal data is securely stored and protected for as long as the law requires us to keep the information. You can exercise your right to have access to or amend your personal data we hold about you by contacting us via email.
Cookie Law
Where services are delivered on the internet, this involves placing small amounts of information on your computer or mobile device. These include small files known as Cookies. They cannot be used to identify you personally. These pieces of information are simply used to improve your online experience. We use 'session cookies' which is essential to provide an online service, recognising a user to navigate from page to page, to display the correct currency, remembering the contents of the basket if you return at a later date and to enable a user to complete the checkout process. We may also use this information to analyse site activity.
By clicking 'OK' to our privacy/cookie banner or continuing to use this website, you consent to the use of cookies to be placed on your device. You can control, edit or disable cookies on your device by visiting your browser settings at anytime.