Terms & Conditions
Viewing and purchasing from this website means you electronically agree to abide by our Terms and Conditions which are outlined below for your convenience.
How to use our Website
Shopping with us could not be made any easier. This website has been designed to give you a hassle-free experience so you can sit back, relax and browse / buy at your leisure, 24 hours a day, 365 days a year. It is the same as shopping anywhere else ... but without the walking!
Simply browse through the product range by clicking on any of the categories/tabs/menu on the homepage.

As you view the product range, if you see something you like, simply select the size you require and click on add to bag which will be displayed next to the product (this does not commit you to purchase the product as you can remove products out of your bag at anytime).

When you have finished, click on view bag (top right). Follow the on-screen process to complete checkout.

Once you have completed the checkout process and made payment, your order will be packed and dispatched to you within the timescale quoted on our delivery page. If placed before 2.00pm, your order will be dispatched same day (Monday - Friday excluding weekends and bank holidays). If ordering a pre-order or made-to-order item as clearly stated on the product page, your order will be dispatched within the timescale quoted (any in stock items purchased with a pre-order will be put aside for you until all items are in stock and ready for dispatch).

A confirmation email of your order will be sent to you immediately after you have placed your order and then a dispatch email will be sent once your order is ready for dispatch.
Accounts (this is optional only and you do not need an account to order from our website)
Our website has been designed to give you the option to sign up for an account to enable you to place orders with ease and track their progress. We do not see, store or use any payment information nor do we use any of your personal details for any purpose other than to dispatch your order (please see our privacy policy below). If you do not require an account, simply checkout and order as normal.
Promotions
We have many promotions on our website, all subject to the terms below:
Free UK delivery on all orders
Our website will automatically give you free UK standard delivery (other delivery upgrades will also be available). If you require an exchange, postage costs will apply as free delivery is for the original order only.
Free tiara with all Emmerling communion dresses, Peridot communion dresses or Millie Grace communion dresses
A free tiara is available to all customer's worldwide when you purchase an Emmerling communion dress, Peridot communion dress or Millie Grace communion dress. The free tiara will be added to the basket automatically with a value of 0. Only 1 tiara will be supplied per order and this cannot be changed to another style or used against the value of another product. The free tiara will be dispatched together with the dress. If the dress is in stock and you later wish to return the dress, the tiara will need to be returned with the dress or we will deduct the cost of the tiara from the refund. Offer ends 31/5/2022.
Discounted Sales
We have various discounts throughout the year. Discounts are always applied at checkout (excluding delivery upgrades / charges). If an order is returned that has qualified for a discount, the refund will be for the discounted price. If part of your order is returned and the retained order value is below the qualifying discount, the discount will no longer apply and retained items will be recalculated to normal price.
Free Returns via Paypal
Returns are free when you pay with Paypal UK - Activate the free "Return Shipping on us" service via your UK Paypal account for a reimbursement of your return postage made payable by Paypal (for UK customer's only, conditions and restrictions apply), click here for more information on how to activate this free service.
Paypal's Terms & Conditions: this service is available for UK Paypal account holders only and can be used up to 12 times per year with a maximum £15 limit per claim. This is only available on orders paid via a UK Paypal account. Any enquiries with regards to this offer are to be dealt with via Paypal. You can find more T&C's on their website here
Delivery
We dispatch all order's that contain in-stock items only the same day if placed before 2.00pm. All order's for pre-order & handmade items, we dispatch within the timescale quoted on the product page. Click here to view our delivery page which includes dispatch information, delivery timescales, postage options, and prices.
Returns
We offer a 28 day returns policy for an exchange or refund (exclusions apply, see our returns policy). Simply email us within 28 days from receipt of your order to request an exchange or refund. Click here to view our full returns policy.
Cancellation Rights
Prior to dispatch of your order: Please email us immediately if you wish to cancel your order prior to dispatch and you will be refunded in full (for handmade items, the rights apply prior to commencement of work on the products).
After dispatch of your order: If you wish to cancel but your order has already been dispatched, our normal returns policy will then apply.
Payment Methods
We accept all worldwide credit & debit cards and Paypal accounts. Click here for more information on payments accepted.
International Payments
As a UK based company, all payments made to us are in GBP (£ sterling). We are not responsible for any daily rate exchange / currency conversion fee that your credit / debit card company may charge if you make payment in a currency other than GPB. Please refer to the T&C's with your credit / debit card company for further information.
International Customs
Orders we send internationally (outside of the UK) may be subject to customs handling in your own country. If applicable, you (the customer / recipient) will be liable for any customs charges (import duty / VAT / clearance fee) that may be imposed by your own country's customs office, which will be based on the value of your items. They will contact you via post if any charge is due before delivering. The levels and thresholds of customs charges vary from country to country so we are unable to advise on what these may be (customs charges are not included in the delivery fees on our website). For further details, please contact your own country's customs office.
Copyright
All rights, including copyright, in the content of these web pages on this website are owned or controlled for these purposes by ourselves (Children's Special Occasion Wear).
You are NOT permitted to copy, download, or store the content of any web pages on this website for any purpose whatsoever. We own full original copyright of all images on this website and our images are solely for viewing purposes only. All text (eg. information pages, descriptions etc.) on this website is our own original content and you are NOT permitted to copy for your own personal use or commercially display as your own.
Our product photos are not stock or wholesale pictures, they have been taken privately and we, aswell as the photographer, have copyright and ownership for each individual image. All live models on our website are under contract with us for the images displayed. We and the legal guardians of the live models do NOT give permission for the images to be copied, downloaded, stored or displayed as your own, for either personal use or commercial display.
We will take full legal action against any individual or business who we have found to have copied, downloaded, stored or displayed ANY of our images or content from this website. Plagarism and infringement of copyright is a criminal offence.
Measurements & Colours
All measurements shown on our website are approximate only. Although only rare, slight variations in size may occur at the manufacturing stage which is out of our control so measurements should be treated as a guide only. All measurements are taken from the outside of a product, unless otherwise stated. The colour shade of particular items eg suits can also vary throughout the year with each production batch made so we would always recommend you order multiple suits at the same time and not on separate dates. Due to resolution settings on individual computers, colours may vary slightly when viewing online compared to viewing the actual product. Again, this is out of our control.
Privacy & Cookies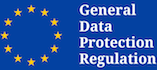 When you place an order on our website, our checkout pages are 100% secure and safe and handled on encrypted (padlocked) pages to protect your personal details (see the green https locked symbol at the top of your browser when on any of our pages), so please be assured that we will never see your payment details or account login details.
We are PCI DSS certified compliant and as such, we do not have access to nor store credit / debit card details or any other payment details. The only data we have access to is your order information detailing the items you have purchased, the payment method you selected and your personal details eg name, address, email address, telephone number etc, which is solely used to process and dispatch your order.
We comply with the GDPR (General Data Protection Regulations) by providing you with information on how we collect, use and protect your personal data.
When you place an order on our website, we collect personal details that you provide via checkout eg name, address, email address, telephone number, for the sole purpose of processing your order and dispatching your item(s).

We do not disclose nor do we share any of your personal data with third parties (other than shipping companies to deliver your order eg Royal Mail) nor do we use or export any of your personal information for marketing purposes.

Your email address is solely used for sending you electronic information regarding your order eg order confirmation email, dispatch email, feedback email

.

If you use a featured service on our website eg "email alert for back in stock" and provide your email address,, we auto-generate an email to you when the item has been placed back in stock. Your email address is not used for any other purpose.

If you contact us electronically via our contact page or our business email address to ask a question, we will use the email address you have provided to reply back to you. Your email address is not used for any other purpose.

Personal data is securely stored and protected for as long as the law requires us to keep the information. You can exercise your right to have access to or amend your personal data we hold about you by contacting us via email.
Cookie Law
Where services are delivered on the internet, this involves placing small amounts of information on your computer or mobile device. These include small files known as Cookies. They cannot be used to identify you personally. These pieces of information are simply used to improve your online experience. We use 'session cookies' which is essential to provide an online service, recognising a user to navigate from page to page, to display the correct currency, remembering the contents of the basket if you return at a later date and to enable a user to complete the checkout process. We may also use this information to analyse site activity.
By clicking 'OK' to our privacy/cookie banner or continuing to use this website, you consent to the use of cookies to be placed on your device. You can control, edit or disable cookies on your device by visiting your browser settings at anytime.
Contact
There are several ways to contact us. Click here to view our contact page for details.